Life-Awakening Questions
Do You Want the Self-Worth & Peace of Mind that Comes from Knowing Yourself
Intimately & Completely?
Do You Want to Be Competent to Offer Personal Conversations that make Love,
Intimacy and Passion Possible?
Do You Want a Noble Purpose for Living That Inspires Your Mind & Emotions
And Creates a Vital & Meaningful Life?
Education for Internal Fulfillment

There are a thousand ways to run down our time, but if we don't learn how to express love, pursue truth, experience beauty & develop wisdom—none can provide the internal fulfillment we need to create the ultimate satisfaction—a meaningful life.
People have always known that external happiness is easy to define. We learn to provide food, clothing, shelter, security & entertainment, and acquire a successful career, mate and children; and voila, happiness!  This is the full-scale American dream.
The only problem is that mastering internal needs and potentials is also necessary before our lives can be complete. Since internal needs & potentials are invisible and intangible—we need detailed training in how to identify, feed, and fulfill them.
My books, classes, workshops, and individual sessions teach all the awareness and skills necessary to master every significant need and potential—and integrate love, truth, beauty & wisdominto daily life.
CMED provides the Education – Everyone needs
CMED Training Programs
In normal life there is no training for the mental and emotional development  necessary to master internal happiness. Instead, each person must learn how to be consciously content—and a satisfying mate, competent parent, and real friend—with  no education in the required awareness and skills.
CMED offers multiple programs for acquiring the awareness and skills necessary to master internal development.  CMED training is offered through Classes, Books, Videos, Workshops, and Individual Consultations.
At CMED, people develop the consciousness and caring they need to master internal and external needs, build emotional bonds, resolve conflicts, and fulfill every important potential.

New Book & New Vision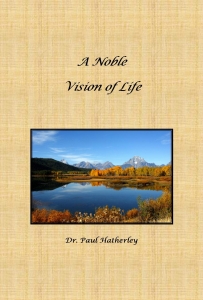 A Noble Vision of Life
We all need a noble vision of life to create structure, satisfaction and meaning in everyday existence.  In America, the Normal vision of life is largely external, and as a group, we competitively pursue success, security, approval and entertainment. This vision may be utilitarian, but it is not noble. 
 By contrast, a Conscious vision includes the four purposes of expressing love, pursuing truth, experiencing beauty, and developing wisdom. This vision is internally based and noble, and creates deep satisfaction and permanent meaning.  Click here to read the Foreward
Book in Progress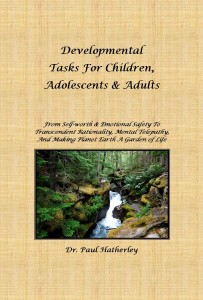 Developmental Tasks For Children,
Adolescents & Adults

 Click here to read the the first two chapters
Previous Books by Dr. Hatherley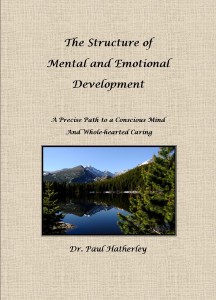 The Structure of Mental and Emotional Development
Until now, human progress has been defined by external advances in science and technology. In this book, for the first time progress is defined in terms of each person's mental & emotional development.
In these pages, you will discover a detailed step by step process for learning how to think for understanding, build a conscious identity, feed internal needs, build emotional bonds, and fulfill your internal potentials. The ultimate consequence is becoming loving and wise.
With the training in this book, love and wisdom are no longer sentimental ideals, but practical goals. Without internal development, and the love and wisdom it creates, we cannot create deep internal satisfaction and permanent meaning in our everyday lives. Click here to read the Foreward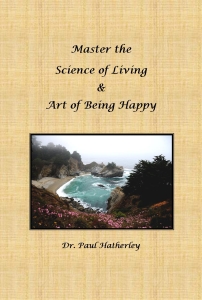 Master the Science of Living & Art of Being Happy
Internal fulfillment requires we make a Conscious Choice to treat life as an experience to be loved, lived, and learned. By contrast, in Normal life we Choose to treat life as an object to be controlled. 
In this book, we contrast two different choices and worlds—Normal vs. Conscious—and learn how to Artfully apply a Scientific Attitude to replace feelings of anxiety, tension, or being incomplete, with internal fulfillment and lasting happiness.  Click here to read the Foreward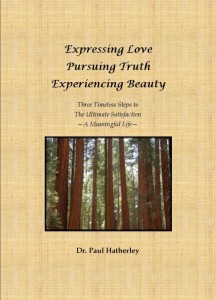 Expressing Love—Pursuing Truth—Experiencing Beauty
Someone once said, "Life is a mystery & death is forever." If you observe this is true, you may also see that expressing love, pursuing truth, and experiencing beauty are truly timeless keys to making ordinary life internally satisfying and genuinely meaningful.
Click here to read the Foreward